PIPE & DRAPE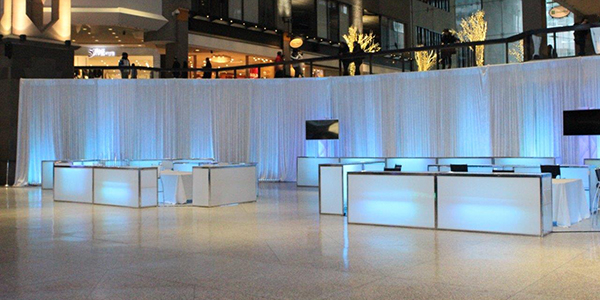 Pipe and drape systems are the versatile and amazingly effective solution for creating elegant event décor and backdrops. Due to their simplistic setup consisting of a steel base, aluminum pipes and fabric, many people may only think of using pipe and drapes for trade shows, events and concerts. However, they have many more uses.
• Backdrop for Reception or Head Tables
• Ceremonies and Performances
• Construction Concealment
• Interior Event Design and Decoration
• Media Interview Rooms
• Photo Shoot Backdrops
• Private Dressing or Changing Areas
• Shopping Mall Kiosks
• Convention Trade Show Booth Displays
We provide you a complete package that is perfect for your application.